One of the problems with a wired PA (public address) system is that people who are mobile have no way to access it. With a wireless PA system interface device now people on two way radios or wireless intercom base stations can make pages over a wired public address system.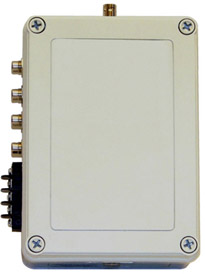 The Two Way Radio Wireless PA Interface receives transmissions from two way radios and then broadcasts those transmissions over a wired PA system. Now people can even be outside the building on a campus or property and still make announcements. This is an especially useful feature in emergency situations.
The Wireless PA Interface connects to the PA system either via RCA Phono Cables if it is located within six feet of the wireless PA system, or via the 600 ohm balanced MIC input on the PA system if it is further. A typical balanced cable contains two identical wires, which are twisted together and then wrapped with a third conductor (foil or braid) that acts as a shield.
The Wireless PA Interface will block out any signals that it receives that are not programmed with one of the selective signaling formats it uses. It can be paged with 2-way radios programmed for Quiet Call (CTCSS), Digital Quiet Call (DCS), 2-Tone Paging, or Selcall paging formats. Each format offers a unique method of paging the receiver and they ensure that not just anyone can use your PA system.
You'll find this device at IntercomsOnline.com.
One of the most useful intercom systems available is an outdoor intercom. These intercoms are used at outside entrances to buildings, security gates, or anywhere anyone may need to communicate with a person inside a building or at a remote location. They save people from having to make trips to your entrance door to let people in, and they alert you when customers or visitors are at a locked security gate.
Outdoor intercoms are available in both wired and wireless versions. The wired intercoms are most often used at external doors where people at a fixed location inside the building need to monitor the door for visitors.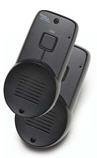 Wireless outdoor intercoms not only have the benefit of not requiring installation of cable, they also allow for mobility of the person or people monitoring the outdoor wireless intercom. Some of these devices communicate with handheld two way radios and others with portable wireless intercoms.
A wireless outdoor intercom faces some difficult challenges. Most obvious is the weather. Not only is there moisture to worry about, but also extreme heat and cold. You need a wireless intercom that can withstand exposure to the elements.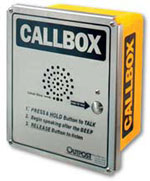 Another factor is the range you need to cover. How far apart are the intercoms going to be? But it's more than just distance. Building construction can greatly reduce the distance a wireless intercom will communicate. A wood-framed building with siding will reduce the range less than a concrete or brick building.
Depending on where you put the wireless exterior intercom you may also have to worry about vandalism. You need to ask yourself whether someone will attempt to steal or destroy the unit. If so, then you need a unit built to resist vandalism.
There are several wireless outdoor intercom systems that can handle being used outdoors. See the links below:
Light-duty, short-range intercom: WireFree Outdoor 900MHz Intercom
Light-duty, short-range hands free doorbell: WireFree Wireless 900MHz Doorbell and Intercom
Light-duty, long-range intercom/callbox that communicates with two-way radios: MURS Basic Commercial Callbox
Heavy-duty, long-range, vandal-proof intercom/callbox that communicates with two-way radios: MURS Callbox XT Outdoor Intercom
Heavy-duty, long-range, vandal-proof intercom/callbox with gate opener (communicates with two-way radios): MURS Callbox XT Outdoor Intercom with Gate Relay
You can go to any local building supply store or department store to buy a cheap two way radio, but a professional two way radio will give you much better performance.
A professional two way radio is built to what's called "MIL-SPEC" standards. In an effort to achieve standardization objectives for purchases of products used by the military and other government organizations, the U.S. Department of Defense created standards that these products must meet. You will see these standards called military standard, "MIL-STD", or "MIL-SPEC." These standards ensure products meet certain requirements, commonality, reliability, compatibility, and similar defense-related objectives.
The Department of Defense also has standards for two-way radios and radios that meet this standard must meet levels for such criteria as vibration, rain, salt air, sand/dust, shock (dropping), humidity, temperature as well as other factors.
Buying a product that meets mil-spec standards means you are buying a quality product that is built to withstand tougher use.
You may also see radios with an "IP" designation. IP stands for Ingress Protection and it is an international standard that specifies the sealing effectiveness of the enclosure of a product. It is a two digit code that tell you how effective the enclosure is to penetration from fingers, dust, and moisture.
For instance, for a radio that meets IP 55, the first 5 means it is protected from the amount of dust that would interfere with its operation. The second 5 means that it is protected from water that shoots from a nozzle.
A professional two way radio also uses higher transmission power so you are likely to get better range.
If you buy a professional two way radio that meets mil-spec standards, you'll get a radio that will survive the harsh environments that these radios find themselves in.